Hell City Tattoo Fest Phoenix!!!!
Thursday July 18, 2013
I am vey happy to announce I will be attending and tattooing at the Hell City Tattoo Fest in Phoenix Arizona from August 23rd till August 25th. The Hell City Conventions are always a great time. Hell City has alwats been one if my favorite shows and after 2 years away Im very excited to be tattooing there again.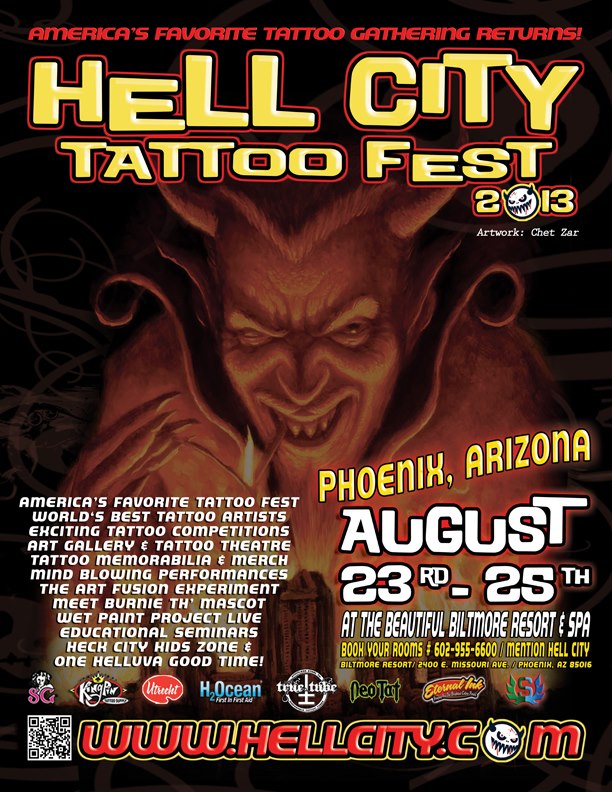 I have very limited space in my schedule for the month of August here in Southern California.I will be in New York City at East Side Ink August 4-6, then I will be at Graceland Tattoo in Wappingers Falls New York Aug. 7-10. 5days of vacation August 17-22 then its off to Hell City!! Please email me here through the contact email for bookings at any of these destinations.